EP025: I Promised Not To Tell














Show Notes:
News Quiz
Interview – Cheryl B. Evans, Author, "I Promised Not To Tell"

#1 New Release in Transgender Studies
Best Seller in both Gender Studies and LGBT Biographies & Memoirs
Cheryl's Website – writtenbymom.ca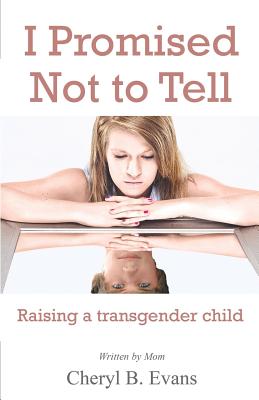 Purchase This Book from Independent Bookstores and Support SarahTalk
Illinois Man Refuses to Watch LGBTQ Awareness Training Video Required by Employer
Pastors Could Face Jail Time Over Massachusetts Anti-Discrimination Law
Pastor Anne Graham (Daughter of Billy Graham) Says God Allowed 9/11
Colorado Church Didn't Report Child Sexual Abuse by Pastor because: Religious Counseling
Indiana Woman Uses State's Religious Freedom Law to Justify Lashing 7 Year Old With a Coat Hanger
NY Man Confesses to Beating 21 Month Old Daughter to Death Because God Didn't Stop Him
Miami is Satan's Asshole
Connect with us!  Comment on the website, Facebook or Twitter, or call 224-40-SARAH (224-407-2724).
Get the show 1 day before the world!  Contribute to the show at Patreon, for as little as $1 per episode, you'll get the show before it goes live to the public as well as special Patron-only content!

Sarah is a transgender woman (MTF) living in central Florida. She started SarahTalk to create a space to discuss LGBT stories, news, etc. which has grown to include the atheist/freethinker community as well.

Latest posts by Sarah Austin (see all)