EP036: FL Representative Carlos Guillermo Smith














On this episode…
Representative Carlos Guillermo Smith (D, Florida) joins us to discuss his success in and the 2016 election in general, living wage movements, and what we can do going forward to regroup during this Republican majority.  We also look back 6 months ago to the Pulse Nightclub tragedy and see how those events impacted Carlos' personal life and vision for Florida's future.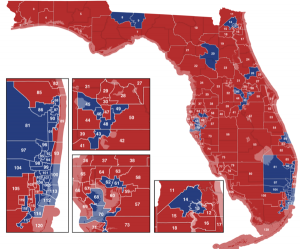 Get the show 1 day before the world!  Contribute to the show at Patreon, for as little as $1 per episode, you'll get the show before it goes live to the public as well as special Patron-only content!
Want to support us without committing to a recurring charge?  You can now make a one-time contribution via PayPal.

Sarah is a transgender woman (MTF) living in central Florida. She started SarahTalk to create a space to discuss LGBT stories, news, etc. which has grown to include the atheist/freethinker community as well.

Latest posts by Sarah Austin (see all)