EP110: "Raised by Unicorns" w/ Frank Lowe














This week on SarahTalk…
Frank Lowe, best known as @GayAtHomeDad on Twitter and elsewhere, joined us to talk about "Raised by Unicorns", a collection of stories told from the unique perspective of children of LGBTQ+ parents which releases June 12th, 2018.  Frank is a gay, divorced, 41-year-old dad who's on a quest to remove "gay" from "gay parenting" (because parenting is parenting is parenting).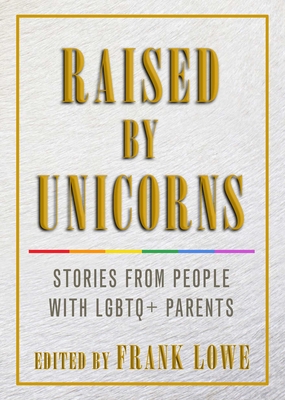 Pre-order/Purchase this book via this link to support independent booksellers as well as SarahTalk.
Get every show early! Contribute to the show at Patreon; for as little as $1 per episode, you'll get the show before it goes live to the public as well as special Patron-only content – Extended episodes, outtakes, even full complete episodes – for PATRONS ONLY! 😉
Want to support us without committing to a recurring charge? You can now make a one-time contribution via PayPal.

Sarah is a transgender woman (MTF) living in central Florida. She started SarahTalk to create a space to discuss LGBT stories, news, etc. which has grown to include the atheist/freethinker community as well.

Latest posts by Sarah Austin (see all)