EP111: "Confessions of a Teenage Jesus Jerk" w/ Tony DuShane














This week on SarahTalk…
Tony DuShane discusses his book and film, "Confessions of a Teenage Jesus Jerk", the comedic coming-of-age story of a young Jehovah's Witness, which is informed in part by Tony's own experiences in the church.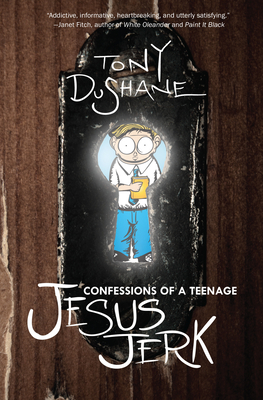 Pre-order/Purchase this book via this link to support independent booksellers as well as SarahTalk.
News & Topics Covered
School Shooting in Santa Fe, Texas
Our Trip Home to Illinois
Evanversary (the 1 -year anniversary of our friend Evan's transition to authenticity)
Listener Mail
Oklahoma Bill Allowing Child Placement Agencies to Deny LGBTQ:  Signed by Governor
Kansas Bill Allowing Child Placement Agencies to Deny LGBTQ:  Signed by Governor
Iowa Abortion "Heartbeat Bill":  Signed by Governor, Attorney General Recuses Himself
"Ex-Gay" Freedom March in Washington, DC Attended by Only 36 People
California Republican Candidate Jazmina Saavedra Freaks Out Over Trans Woman at Denny's
Alabama Republican Representative Mo Brooks Thinks Rocks Falling Into The Ocean Causes Massive Sea Level Rise
Toxic, Misogynist School Dress Codes / Girl Defends Herself Against Male Student
Ohio Man While Out On Bond for Rape, Rapes Another Woman
34 Chilean Catholic Bishops Offer to Resign Over Child Sex Abuse Scandal
13-Year-Old Alabama Boy "Sees Heaven" After Major Brain Trauma
Get every show early! Contribute to the show at Patreon; for as little as $1 per episode, you'll get the show before it goes live to the public as well as special Patron-only content – Extended episodes, outtakes, even full complete episodes – for PATRONS ONLY! 😉
Want to support us without committing to a recurring charge? You can now make a one-time contribution via PayPal.

Sarah is a transgender woman (MTF) living in central Florida. She started SarahTalk to create a space to discuss LGBT stories, news, etc. which has grown to include the atheist/freethinker community as well.

Latest posts by Sarah Austin (see all)