EP112: "The Boy with the Rainbow Heart" plus The Original Motto Project














This week on SarahTalk…
Will Mason, having witnessed bullying of his gay sister in school, set out to create a series of children's books to encourage acceptance for children of all stripes who may feel different.  They're working with organizations to get the books into schools and have even included Common Core aligned lesson plans!  It's an adorable story that will certainly warm your heart, and of course you can pick up a copy for the kids in your life, too!  If you'd like to get more involved or suggest a school district, you can contact Mason via email.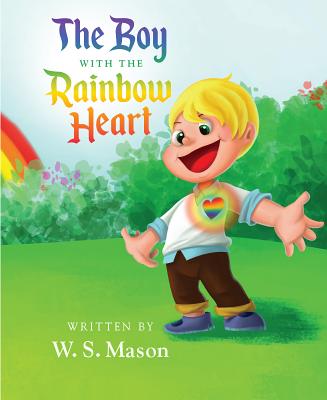 Pre-order/Purchase this book via this link to support independent booksellers as well as SarahTalk.
Then, we talk about the recent wave of religious "liberty" laws flooding state legislatures, trying to inject religious language all over our secular government.  "In God We Trust" wasn't America's original motto and it doesn't speak to the diversity of our nation. 
Tom Essel
, Assistant Director of The Original Motto Project joins us to discuss their efforts to restore "E Pluribus Unum (Out of Many, One)" as our national motto.  You can learn more about their efforts and the history of our motto at
OriginalMotto.us
, and
purchase a motto stamp
to join The Great Stamp Out effort to bring visibility to the issue.  Read the actual legislative agenda for
Project Blitz
, an effort by The Congressional Prayer Caucus Foundation and others to expand "In God We Trust" displays across the nation's secular governmental institutions as well as create legislation to enable Christian privilege under the guise of religious liberty.  THEY ARE ORGANIZED AND WELL-FUNDED.  We must be, too.  The Original Motto Project is fighting back.
News & Topics Covered
Freedom From Religion Foundation responds to Louisiana bill openly encouraging teachers and coaches to participate in school prayer
The Gideons distributed bibles to elementary school children in Johnson County, Arkansas.
Let's Go To Church:  Who are the Gideons?
Get every show early! Contribute to the show at Patreon; for as little as $1 per episode, you'll get the show before it goes live to the public as well as special Patron-only content – Extended episodes, outtakes, even full complete episodes – for PATRONS ONLY! 😉
Want to support us without committing to a recurring charge? You can now make a one-time contribution via PayPal.

Sarah is a transgender woman (MTF) living in central Florida. She started SarahTalk to create a space to discuss LGBT stories, news, etc. which has grown to include the atheist/freethinker community as well.

Latest posts by Sarah Austin (see all)